phew ok…thats the design concepts for the first fleet done!
I was playing around with various ideas for the fighters but just could not get myself to settle for 2D fighters… after all, if you spent so much time building your fleet do you really want flat fighters?
they small yes.. but not at all unmanageable… the design is VERY basic, but it has to be to build able.
they a bit wonky, there was no design aspect to them except me cutting out smaller and smaller rectangles and then the "engine / wing" parts…
it works so ill do it a bit more official like.
Scale against freighter. You should be able to get 2 or 3 of them into one of those containers underneath the freighter and at least a donzen more in the actual cargo hold… nice surprise for space pirates…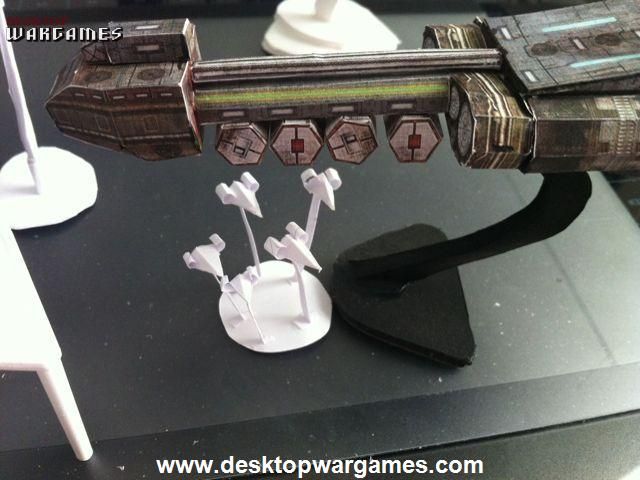 A squad of 5 attacking a frigate: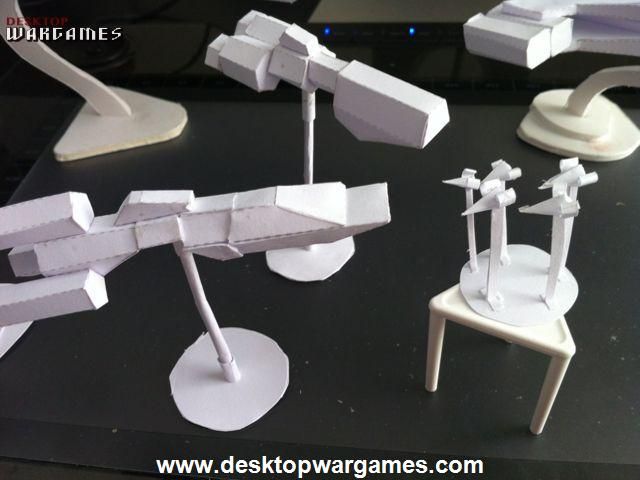 and last but not least the same squad attacking the battle cruiser:

so what do you guys think are they to big? to small?