It came out a little smaller than expected but it seems to be ok if i go by the descriptions and requisites of a frigate. at first i thought the smaller bits might be tricky to assemble but it was actually ok, you just need to be careful with cutting of it.
there is 3 frigates of this size on an A4 piece of paper. I will layout the final printfile to have 1, 2 and 3 show and hide functions so that if you do want to print it in a bigger scale it will be easier.
so here are the pieces:
the size comparison:
and some more shots: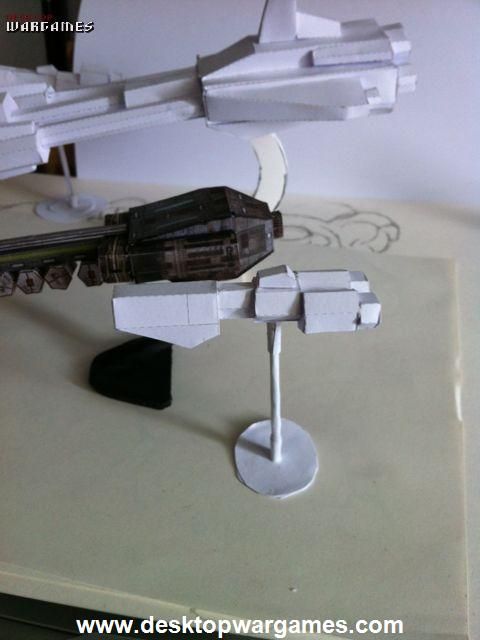 as you can see im trying to get the the basic ships done before moving on to the texturing phase.